About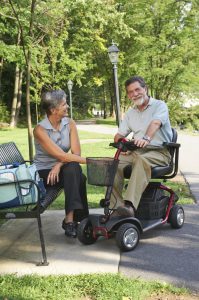 Medical Equipment in Palm Beach, FL
Medical Homecare Supply, Inc. has two locations in Palm Beach County. Both locations provide friendly, knowledgeable staff members who are ready to assist you in finding the right home medical equipment or homecare products. We've been part of the community for more than 20 years and are happy to offer the best brands to ensure you are using high–quality home medical equipment in Palm Beach, FL. We'd love for you to stop in to see how we can help with your home medical equipment needs. We service everything we sell or rent, including mobility scooters, power chairs, seat lift chairs, and portable oxygen concentrators. We also rent oxygen equipment that is FAA approved, including portable oxygen concentrators for air travel.
If you require a new piece of medical equipment, you can buy it new or try out the product first through our rental option. We also accept worker's compensation claims and most Medicare and Medicaid plan coverage.
Let us know how we can help you by calling or visiting one of our two, convenient locations in Lake Worth or North Palm Beach. The Compliance Team accredits our Lake Worth location.